Creating a mindful home office

Many people are still working from home and have no set plans to return to the office just yet. If remote working is here to stay, how can we design our homes in a way that strikes a more mindful balance between work, rest and play? 
Creating a mindful workspace is essential in order to maximise your productivity and focus and with the International Day of Peace coming up this Tuesday 21st September it's worth reminding ourselves not to get burnt out or overwhelmed by that ever-growing to-do list. This is even more important when your workspace is also your home. 
The perfect spot 
You don't need to have a designated 'office' in order to work more mindfully; a cosy corner, the kitchen table, or a desk somewhere in the house can still do the trick. What's important is that you keep it consistent so that your brain learns to distinguish between work and home.
If your desk doubles up as a dining table, ideally you will be able to pack everything away at the end of the day so that you don't have to think about work until you log on again in the morning. If your desk is more of a permanent structure in the corner of a room, separating the area with a screen, partition shelves or tall plants can help keep your work zone more contained. 
Wherever you work, try to give yourself plenty of natural light and ventilation to improve your concentration and get a better nights' sleep. 
Tap into your senses
Engaging all of your senses can help you feel more present. 
Immerse yourself in aesthetic visuals; photographs of friends and family, paint colours that lift your mood and plants to reduce stress. Choose artwork and décor that means something to you, or serves a purpose. Avoiding too much clutter can help keep your mind clear too. Our Ultrasonic Aroma Diffusers serve this exact purpose; one decorative piece that looks super stylish, is perfectly designed to dispense aromatic oils or oil-blends, and offers calming lighting options whilst you work too. 
If your workspace is shared, you may benefit from noise-cancelling headphones, or even white noise to block out background sounds in the home. Try listening to music inspired by nature, such as rainforest or ocean sounds, to maintain your zen. 
Incorporating texture into your workspace like soft cushions, a cosy blanket, a comfortable chair or even a stress ball to use whilst on calls, can restore calm and help you feel grounded if you start to get overwhelmed. 
Image Credit : healthnutnutrition.ca
We believe that one of the most powerful ways to bring mindfulness into your home is through scent. Carefully considered fragrance has the ability  to lift your mood, reduce stress, increase focus and improve your memory – powerful tools that we could all use right now. 
Our eco soy-wax candles come in a variety of comforting and energising scents, and provide a clean, long-lasting burn to subtly infuse your home. We also offer a range of Scent Solutions, a candle-alternative that can be used with any water-based aroma diffuser, which come in the full range of A House Like This signature scents.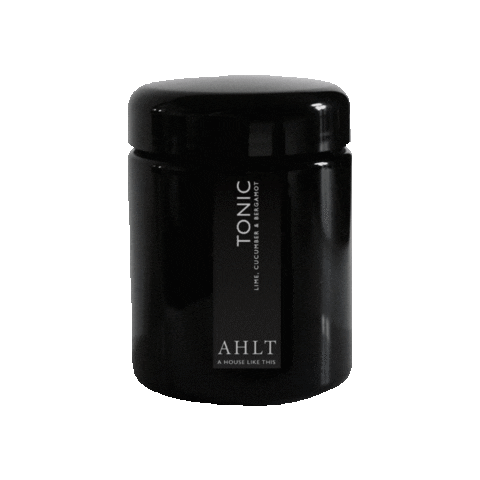 If you need an energy boost whilst you work, try something fresh and uplifting like our TONIC, PARADISIA or CITRON blends, or if you are looking to create a more cosy and comforting experience at home, try FYGGE or WYNTER for a richer, moodier vibe - perfect for darker interior spaces. 
AHLT's FYGGE Candle is a perfect accompaniment for a calming workspace. 
Image Credit : manofmany.com
Take your time
Mindful living is a process that takes time, but small adjustments here and there can have a hugely positive impact on the way you live. By implementing some of these suggestions, we hope that you can create the perfect home, in which to live and work with more clarity, presence and peace.    
0 comments