Enter the House of Halliwell

As a lover of all things pop culture and a fan of the hit TV series Charmed, I am excited to announce the launch of our exclusive candle collection for the House of Halliwell Charmed Rewatch podcast. This podcast, hosted by three actors from the Charmed TV series is a must-listen for any fan of the iconic show, featuring discussions and analysis of each episode, as well as interviews with the cast and crew.
For those who are unfamiliar, Charmed is a TV series that aired from 1998 to 2006 and follows the lives of the Halliwell sisters, Prue, Piper, Phoebe, and later Paige, as they discover they are powerful witches and fight against evil supernatural beings. The show dealt with themes of sisterhood, family and belonging and quickly became a cultural phenomenon and has remained popular with fans worldwide.
About the House of Halliwell Podcast
The House of Halliwell Charmed Rewatch podcast is run by Drew Fuller, who played Chris Halliwell in the series, the son of Piper, played by Holly Marie Combs and Leo played by Brian Krause. Together, they provide a fun and insightful rewatch of each episode, discussing the show's themes, characters, and memorable moments.
The podcast features special guests from the series including Finola Hughes and Jennifer Rhodes who played the mother and grandmother of the Charmed Ones as well as Dorian Gregory, Greg Vaughan and Ru Paul's Drag Race Season 13 winner Symone.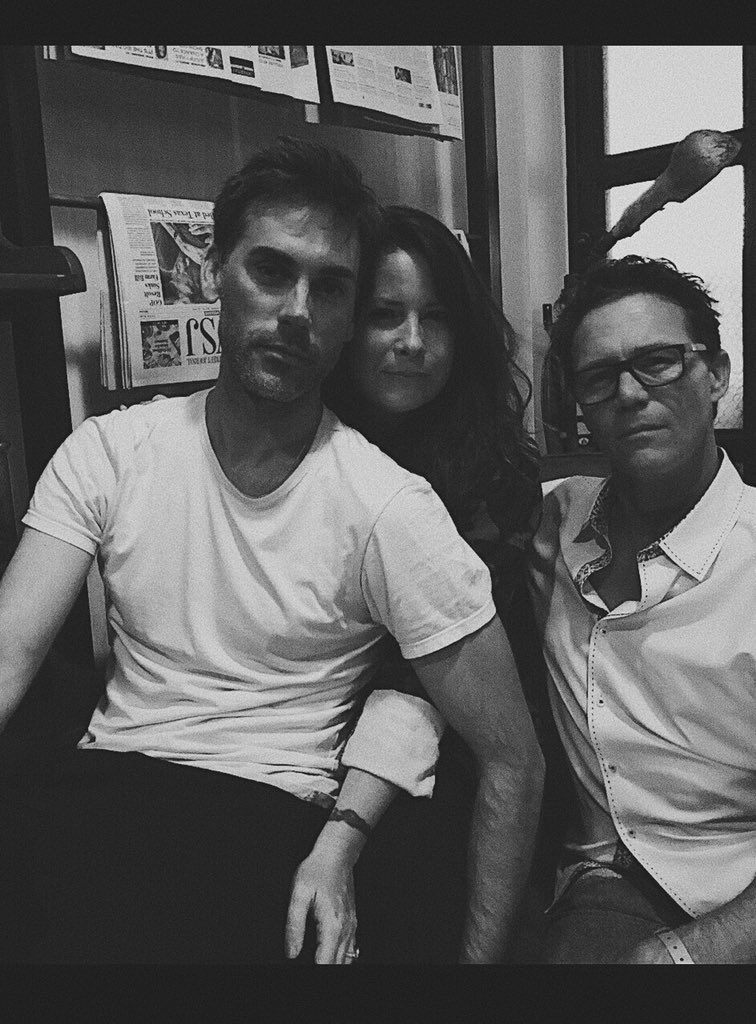 Our Exclusive House of Halliwell Podcast Candles 
Now, let's talk about the candles themselves! You can expect the same high quality natural and sustainably sourced ingredients of our Signature Candle Collection along with our promise to mindfully produce each candle with the same small batch artisanal craftsmanship and premium fragrance you've come to love from AHLT. What makes this partnership so special? Each candle was designed in partnership with Drew Fuller, Holly Marie Combs and Brian Krause and features a special house blend fragrance created just for House of Halliwell.
We have created two candles inspired by the world of Charmed: the Book of Shadows candle and the Whitelighter candle. The Book of Shadows candle is a Patreon Members exclusive and takes its inspiration from the ancient spell book used by the Halliwell sisters throughout the series. Its scent profile includes sandalwood, cardamom, and leather, with notes of violet and iris. This candle is perfect for creating a cozy and mystical atmosphere, whether you are rewatching the show or practicing your own mindfulness practice - a magical addition to your routine. 
The Whitelighter candle, on the other hand, is inspired by the characters of Paige, Leo, Chris, and Wyatt, who were either full or half Whitelighters - guardian angels for witches. Its scent profile includes the same sandalwood, cardamom, and leather notes as the Book of Shadows candle, but with a slightly different fragrance profile that includes hints of bergamot and jasmine. This candle is perfect for those who want to feel protected and empowered, whether they are fighting demons or just need a little extra support in their everyday lives. 
About A House Like This
Both of these candles were created by Ky Ismet and James Burrow, the owners of A House Like This. As huge fans of the Charmed TV series, Ky and James were thrilled to partner with the House of Halliwell Charmed Rewatch podcast to create these exclusive candles. They met with Drew Fuller in London to perfect the design and fragrance blend of each candle and believe fellow Charmed fans will adore the exclusive range of merchandise. The partnership is somewhat serendipitous for Ky and James, who got engaged outside of the real House of Halliwell, the Charmed Manor where the TV series was filmed.
The Whitelighter candle is available for purchase now on ahouselikethis.com, while the Book of Shadows candle is available exclusively to P3 VIPs and Producer tier members of the House of Halliwell Charmed Rewatch podcast Patreon community.
We are so excited to be a part of this timely partnership in celebration of the House of Halliwell podcast and the 25th anniversary of Charmed. We hope these candles bring a touch of magic to your home and help you feel like a powerful witch or Whitelighter. Happy casting and rewatching!
0 comments